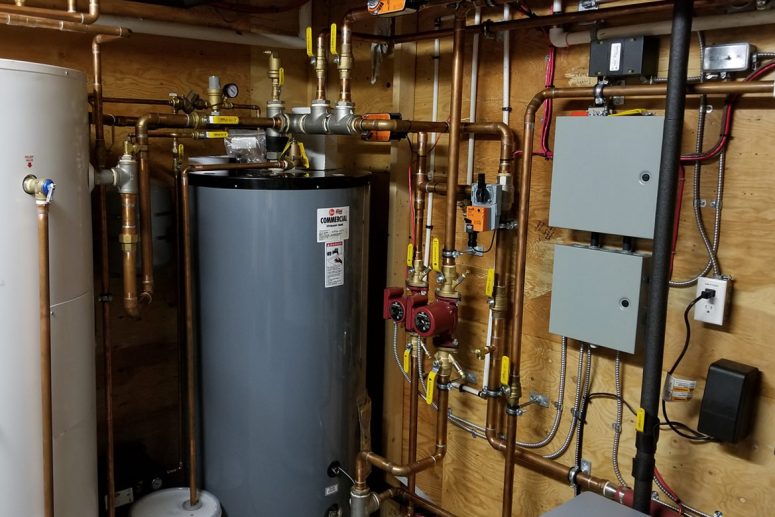 Rebuilds & Upgrades
Energy technology and efficiency are constantly improving and we pride ourselves on keeping up with those changes. Much of our work involves evaluating old systems – sometimes decades old – and keeping the best of what's there intact while rebuilding and upgrading aspects that are not working or seriously inefficient.
A significant part of these system retrofits involves better controls. Modern, programable thermostats allow you to automatically set daytime and nighttime room temperatures; maintain minimum energy levels for "away" periods; or crank up your system remotely through wifi, smart phones, or tablets.
Perhaps it makes sense to heat or preheat your domestic hot water supply from your heat pump rather than burning natural gas or running up your electricity bill.
Whatever the desired outcome, we love the challenge of assessing what you have in place and improving it with newer, more efficient technologies.