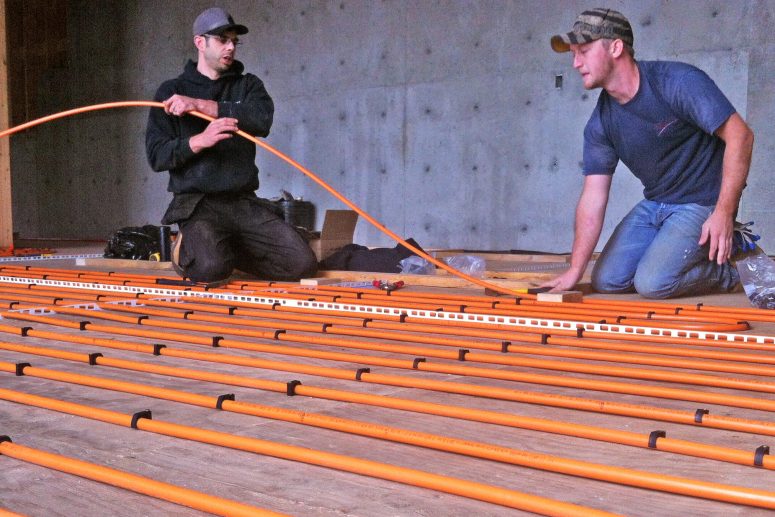 Radiant Floors
Hydronic (Water) Radiant Floors
Services provided:
Repair existing hydronic radiant floor systems
Professional radiant floor design for new construction and renovations
Installation of radiant piping
Installation of heat source, i.e. boiler, air-to-water heat pump, or geothermal
Free assessment and quotes
Hydronic radiant floors are becoming much more popular with new home
construction. With a variety of different installation methods, they can be
added to any home.
Benefits of hydronic radiant flooring include:
warms objects in the room from the floor up, not just room air
can be up to 30% more efficient than forced air systems
no need for duct work or radiators (increased floor space)
can control which rooms are heated individually
cozy floors!